Friday, Oct. 18 (7 to 8:30pm)
Learn Safety Tips and a bit more about the unique Japanese Martial Art of Aikido!
Based on redirection of the force of the attacker for effective self-defense without violence.
Presenter: Kathy Crane, Sensei
Location: Aikido Agatsu Dojos
1124 Stone Road; Laurel Springs, NJ 08021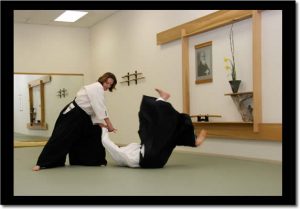 Attend yourself or with a friend.
Open to Ages 14 & Up – Great Mother/Daughter Event
Contact Us to Reserve Your Spot:
856-435-2667
Light Refreshments Follow