New Year Self-Defense for Women Workshop
January 31, 2020
@
6:30 pm
–
April 30, 2020
@
7:30 pm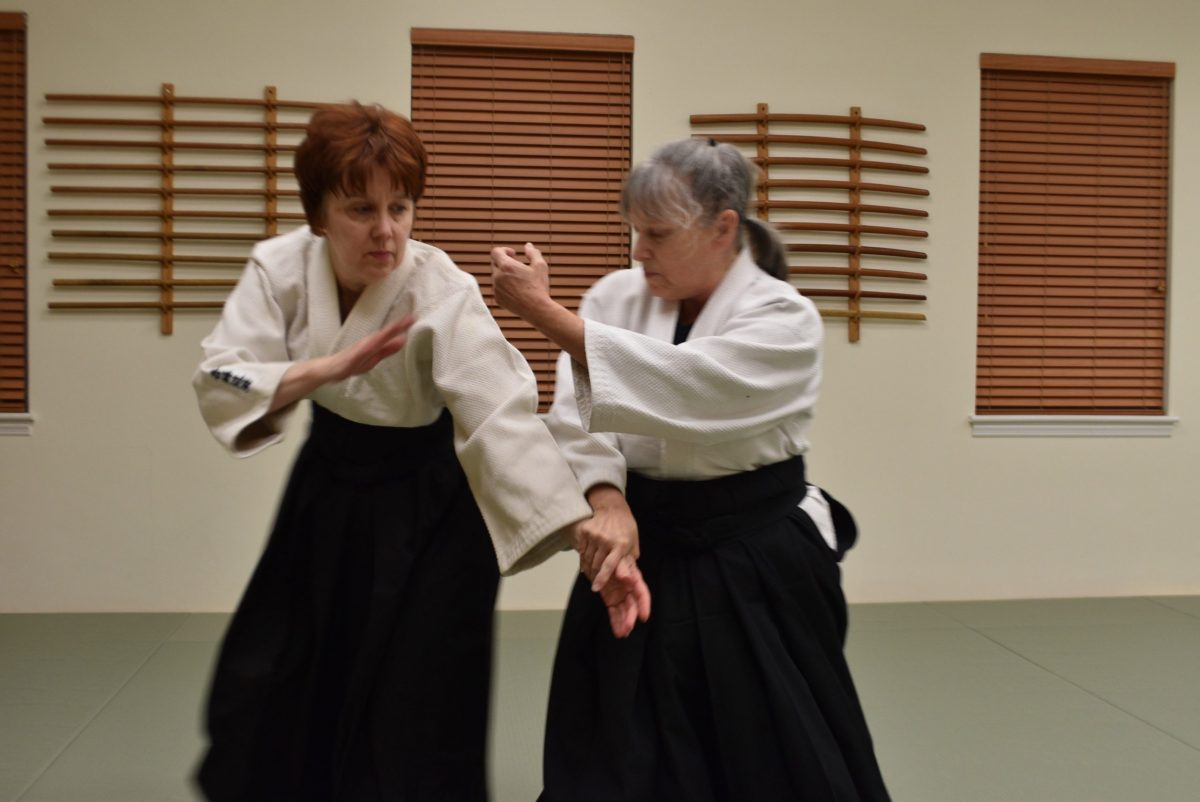 Learn To Be Safe and Participate Utilizing Techniques of the Traditional Japanese Martial Art of Aikido!
Kathy Crane, Sensei presents this workshop that will help you:
make right choices
develop awareness
and be safe!
Utilizing the techniques of Traditional Aikido, that teach redirection and control, participants will learn to avoid becoming a victim.
Participants should wear comfortable clothing and look forward to gaining valuable insights from a skilled presenter in a relaxed setting.
Meet Your Instructor
Kathy Crane is a long-time practitioner and Chief Instructor in the Martial Art of Aikido. Having achieved the rank of 7th Degree Black Belt, she is one of only a few women to reach this level of expertise and recognition in this Traditional Japanese Art.
Kathy Crane, Sensei, Aikido Agatsu Dojos
Share This Story, Choose Your Platform!